Where can I see spring training baseball games?
I'd like to take my family on vacation, and catch a few spring training ball games while we're at it. Where do the major league teams play their spring training baseball games?
---
The boys of summer
Ah, spring — when a young man's fancy turns to… baseball.
Yep, for a good chunk of red-blooded Americans, the arrival of spring means only one thing — spring training for Major League Baseball.
So you're a huge fan and you can't wait for opening day to get your fix, or maybe you just want to see how the new guys your favorite team signed in the offseason look, or you want to catch a glimpse of the latest crop of rookies. No problem, you just need to head south.
Cactus and grapefruit, oh my
Although the history of spring training dates back to 1869, when William Marcy "Boss" Tweed, head of New York's notoriously corrupt Tammany Hall political machine sent the New York Mutuals to New Orleans to prepare for the coming season.
Since then, baseball teams have prepared for the yearly grind in various locations throughout the country, finally settling in two areas in modern times — Arizona (the Cactus League) and Florida (the Grapefruit League).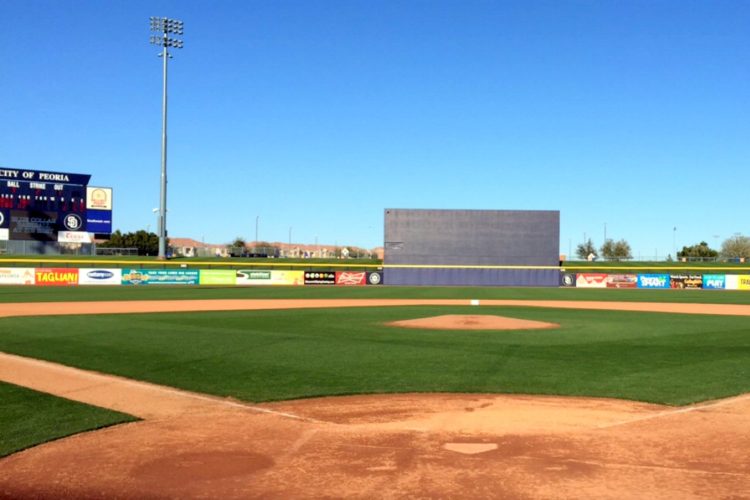 Spring training offers a great chance for folks in the north to take a nice vacation from the lingering snow and cold, as well as offering an economical way to see pro baseball's big stars — game tickets are far less expensive than those for the regular season.
Although teams can (and do) change towns and venues from time to time, even today, here's a list of where you can find your favorite MLB team during the month of March, current as of the 2020 season:
Cactus League — Arizona
Grapefruit League — Florida
Vacation time
Since spring training dovetails nicely with most schools' spring break, it makes for a great family vacation. Pack your bags, leave the bulky winter coats behind, and head south for sun, fun, and America's Pastime.