How can you become an astronaut?
Since the selection of the first class of astronauts, many women and men have pursued and realized their dreams of flying in space. They all began by submitting their applications to become astronauts.
The astronauts of the 21st century will work aboard the International Space Station in cooperation with international partners; help to build and fly a new NASA vehicle, the Orion MultiPurpose Crew Vehicle (MPCV ) designed for human deep space exploration; and further NASA's efforts to partner with industry to provide a commercial capability for transportation to the space station.
Based on materials provided by the National Aeronautics and Space Administration (NASA)
What does it take to become a NASA astronaut?
The term "astronaut" derives from the Greek words meaning "space sailor," and refers to all who have been launched as crew members aboard NASA spacecraft bound for orbit and beyond.
Since the inception of NASA's human space flight program, NASA have maintained the term "astronaut" as the title for those selected to join the corps of astronauts who make "space sailing" their career profession. (The term "cosmonaut" refers to those space sailors who are members of the Russian space program.)
The crew of each launched spacecraft is made up of astronauts or cosmonauts drawn from the various categories described below. The crew assignments and duties of commander, pilot, mission specialist, or payload specialist are drawn from the NASA professional career astronauts.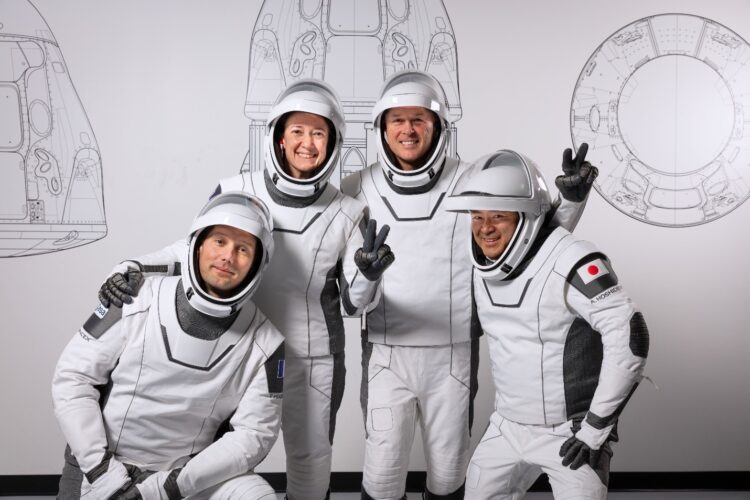 International Space Station Program description
The ISS is the largest international scientific and technological endeavor ever undertaken.
The ISS is a permanent laboratory in a realm where gravity, temperature, and pressure can be manipulated for a variety of scientific and engineering pursuits that are impossible in ground-based laboratories. The ISS is a testbed for the technologies for the future as we learn more about living and working in space.
Aboard the international laboratory, crews conduct medical research in space; develop new materials and processes to benefit industries on Earth; and accelerate breakthroughs in technology and engineering that will have immediate, practical applications for life on Earth.
The ISS is 356 feet across and 290 feet long, and weighs approximately 940,000 pounds. Six people can live on the ISS. The ISS is forging and maintaining new partnerships with the other space-faring nations of the world; and satisfying humanity's need to explore.
Astronaut responsibilities
Astronauts are involved in all aspects of assembly and on-orbit operations of the ISS. This includes extravehicular activities (EVA), robotics operations using the remote manipulator system, experiment operations, and onboard maintenance tasks.
Astronauts are required to have a detailed knowledge of the ISS systems, as well as detailed knowledge of the operational characteristics, mission requirements and objectives, and supporting systems and equipment for each experiment on their assigned missions.
>> How do astronauts go to the bathroom in a spacesuit?
Long-duration missions aboard the ISS generally last from 3 to 6 months. Training for long-duration missions is very arduous and takes approximately 2 to 3 years. This training requires extensive travel, including long periods away in other countries training with our International partners.
Basic astronaut qualification requirements
Applicants must meet the following minimum requirements before submitting an application.
Astronaut candidate (Non-Piloting background)
Bachelor's degree from an accredited institution in engineering, biological science, physical science, or mathematics. Quality of academic preparation is important.
Degree must be followed by at least 3 years of related, progressively responsible, professional experience or at least 1,000 pilot-in-command time in jet aircraft. An advanced degree is desirable and may be substituted for experience as follows: master's degree = 1 year of experience, doctoral degree = 3 years of experience. Teaching experience, including experience at the K – 12 levels, is considered to be qualifying experience for the Astronaut Candidate position; therefore, educators are encouraged to apply.
Ability to pass the NASA long-duration space flight physical, which includes the following specific requirements:

Distant and near visual acuity: Must be correctable to 20/20, each eye
Blood pressure not to exceed 140/90 measured in a sitting position
Standing height between 62 and 75 inches
Notes on academic requirements
Applicants for the Astronaut Candidate Program must meet the basic education requirements for NASA engineering and scientific positions – specifically: successful completion of standard professional curriculum in an accredited college or university leading to at least a bachelor's degree with major study in an appropriate field of engineering, biological science, physical science, or mathematics.
The following degree fields, while related to engineering and the sciences, are not considered qualifying:
Degrees in Technology (Engineering Technology, Aviation Technology, Medical Technology, etc.)
Degrees in Psychology (except for Clinical Psychology, Physiological Psychology, or Experimental Psychology which are qualifying)
Degrees in Nursing
Degrees in Exercise Physiology or similar fields
Degrees in Social Sciences (Geography, Anthropology, Archaeology, etc.).
Degrees in Aviation, Aviation Management or similar fields
Citizenship requirements
Applicants for the NASA Astronaut Candidate Program must be citizens of the United States, though applicants with valid US dual-citizenship are also eligible.
There are also other governments and groups sending people to space — see NASA's list of International Space Agencies here.
Also, see options for paid travel to space here: Is there any way to actually go to space?
Application procedures
The National Aeronautics and Space Administration accepts applications for the position of Astronaut Candidate on an as-needed basis.
Civilian: Applications can only be submitted through the Office of Personnel Management's USAJOBS site.
Active Duty Military: Active duty military personnel must submit applications through the Office of Personnel Management's USAJOBS website and to their respective military service. Contact your military service for additional application procedures.
Astronaut selection
Following the preliminary screening of applications, additional information may be requested from some applicants, and individuals listed in the application as supervisors and references may be contacted. Applicants who are being considered as finalists for interview may be required to obtain a flight physical.
>> 12 stunning views of the sun like you've never seen it before
A week-long process of personal interviews, medical screening, and orientation will be required for both civilian and military applicants under final consideration. Further interviews and a complete medical evaluation will be conducted prior to selection. Once final selections have been made, all applicants will be notified of the outcome of the process. Complete background investigations will be performed on those selected.
Become an astronaut: General program requirements
Selected applicants will be designated Astronaut Candidates and will be assigned to the Astronaut Office at the Johnson Space Center, Houston, Texas.
The astronaut candidates will undergo a training and evaluation period lasting approximately 2 years, during which time they will participate in the basic Astronaut Candidate training program, which is designated to develop the knowledge and skills required for formal mission training upon selection for a flight. Astronaut Candidates (with jet flight piloting backgrounds) will maintain proficiency in NASA aircraft during their candidate period.
As part of the Astronaut Candidate training program, Astronaut Candidates are required to complete military water survival before beginning their flying syllabus, and become SCUBA qualified to prepare them for the EVA training.
Consequently, all Astronaut Candidates will be required to pass a swimming test during their first month of training. They must swim 3 lengths of a 25-M pool without stopping, and then swim 3 lengths of the pool in a flight suit and tennis shoes. There is no time limit. They must also tread water continuously for 10 minutes.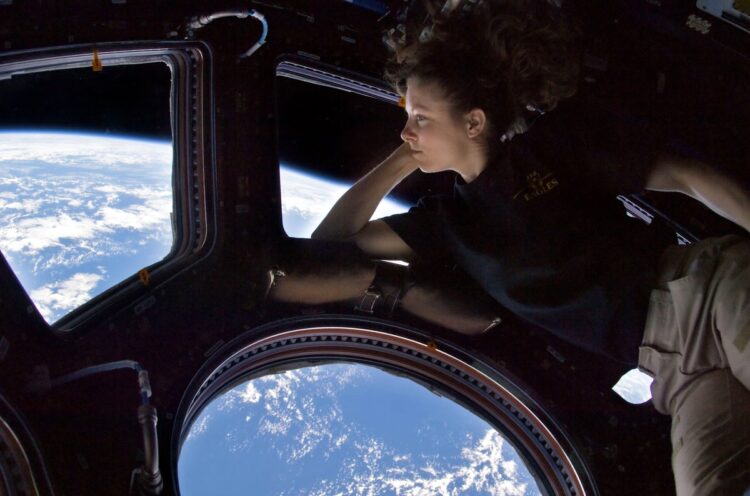 Candidates are also exposed to the problems associated with high (hyperbaric) and low (hypobaric) atmospheric pressures in the altitude chambers and learn to deal with emergencies associated with these conditions.
In addition, Astronaut Astronaut Selection and Training Candidates are given exposure to the microgravity of space flight during flights in a modified jet aircraft as it performs parabolic maneuvers that produce periods of weightlessness for about 20 seconds. The aircraft then returns to the original altitude, and the sequence is repeated up to 40 times in a day.
Astronaut program graduates and selection
Applicants should be aware that selection as an Astronaut Candidate does not ensure selection as an astronaut. Final selection as an astronaut will depend upon satisfactory completion of the training and evaluation period.
Graduation from the Astronaut Candidate Program will require successful completion of the following: International Space Station systems training, Extravehicular Activity skills training, Robotics skills training, Russian language training, and aircraft flight readiness training.
Civilian candidates who successfully complete the training and evaluation and are selected as astronauts will become permanent Federal employees. Civilian candidates who are not selected as astronauts may be placed in other positions within NASA, depending upon Agency requirements and labor constraints at that time. Successful military candidates will be detailed to NASA for a specified tour of duty.
NASA has an affirmative-action program goal of having qualified minorities and women among those selected as Astronaut Candidates. Therefore, qualified minorities and women are encouraged to apply.
For additional information about the Astronaut Candidate Program, please go to the Astronaut Selection site: astronauts.nasa.gov
---
Astronaut pay and benefits
Civilian: Salaries for civilian Astronaut Candidates are based on the Federal Government's General Schedule pay scales for grades GS-11 through GS-14, and are set in accordance with each individual's academic achievements and experience.
Military: Selected military personnel will be detailed to the Johnson Space Center but will remain in an active duty status for pay, benefits, leave, and other similar military matters.